By Eddie B. Allen Jr. Special to the Toledo Journal When Toledo native John S. Scott looked out into the audience of the first New York...
By Jesse Jackson (TriceEdneyWire.com) - African-American unemployment has reached its lowest levels ever. President Donald Trump boasts about this on the stump, naturally claiming credit...
Dear Alma, I have made the mistake of a lifetime and I just don't know how to get...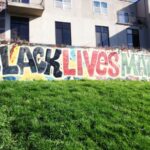 If you need some solid suggestions as to how you can implement the concept of Black Lives Matter! into your household or lifestyle, try...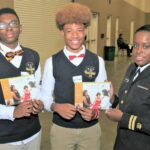 By Michael Daniels Toledo Journal Staff Reporter To spark students' interest and expose them to career possibilities, as well as,...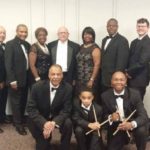 By Journal Staff Writer Two-thousand and four, was the last time The Skip Turner Band released a CD. But after 14 years, the jazz band...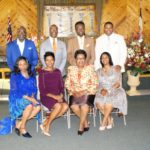 Second Baptist Church, located at 9300 Western Maumee Road in Monclova, Ohio celebrated the 10th Pastoral anniversary of their leadership, Dr. Jerry and First...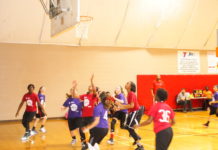 By Jurry Taalib-Deen Journal Staff Writer In order to be able to successfully execute a full court press, during an entire basketball game, a team needs...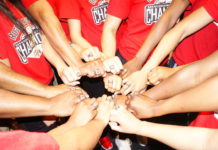 By Jurry Taalib-Deen Journal Staff Writer The last time a Toledo high school, basketball team, received a state championship ring was in 1990 when Scott High...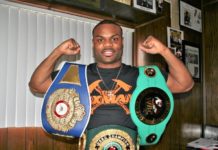 By Michael DanielsJournal Staff Reporter A champion is a champion is a champion, what more can you say...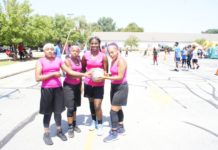 By Jurry Taalib-Deen Journal Staff Writer Teams such as the Raptors, Cavs, KNT Hoopers, and Swish, representing various grades, tossed on their team uniforms, and competed...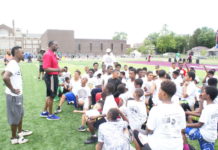 By Jurry Taalib-Deen Journal Staff Writer From June 19 through the 23, elementary, and junior high boys learned, from experience, the positions that make up football,...
(TriceEdneyWire.com) - Last year at this time, Ericka and Dwight Gibson of Charlotte, N.C. were living their dream life together. A happy...