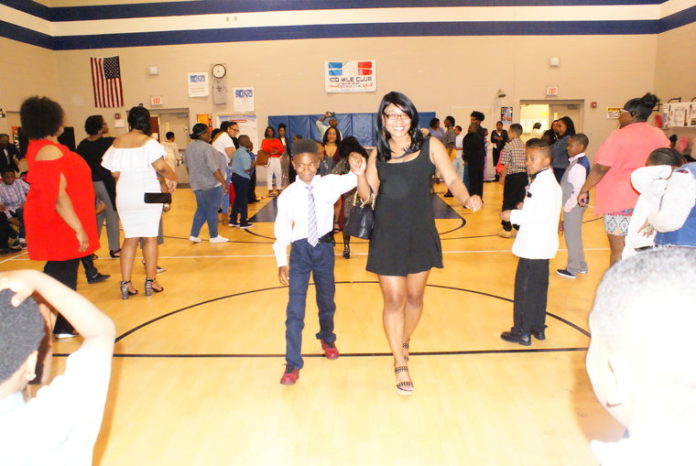 By Jurry Taalib-Deen
Journal Staff Writer
Heading into the week of the Third Annual Mother/Son Dance, with the theme, "A King's first Queen," which was held on Friday, May 11, at Martin Luther King Academy for Boys, 1300 Forest Avenue, the halls, and classrooms were filled with chatter about the upcoming dance. Overly excited boys constantly talked about what they and their mothers were going to wear, according to Sheila Cook, planner of the event, and community family resource coordinator, at the school.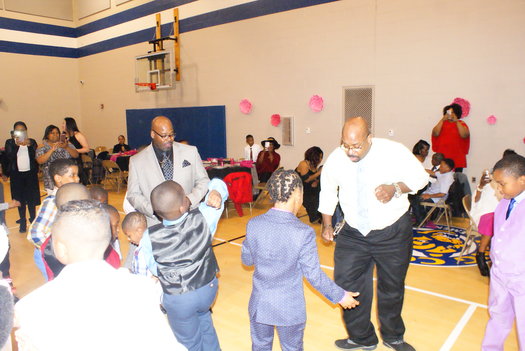 As the mothers were escorted in by their kings, both walked down a red carpet leading into the gymnasium, where the event was being held. And similar to red carpet events in Hollywood, both had the opportunity to pose for the paparazzi's pictures.
The king, and his first queen, would do line and slow dances, as well as the always popular party favorite Soul Train line, before finally sitting down to a catered dinner by J'Maes Home Cooking.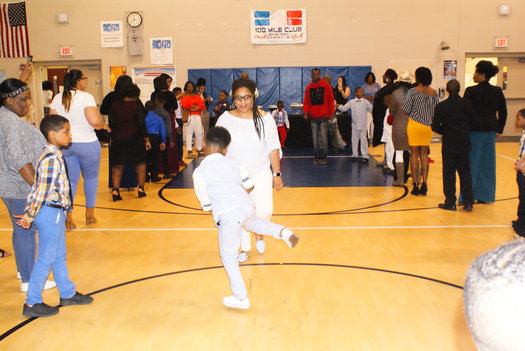 Ms. Cook told The Toledo Journal that since the school was for boys, it would be a good idea to have a mother/son dance. And since it was two days before Mother's Day, it would also be a good idea to serve dinner; a type of early Mother's Day gift, Ms. Cook said.
Lanette Peacock was with her son William. She also has two girls, and doesn't get to spend as much time as she would like with William.
"This is so awesome," she said. I really love attending this event with him. All week, he was so excited about it, and kept constantly reminding me about the dance. As long as he's attending, we will be coming," Ms. Peacock said.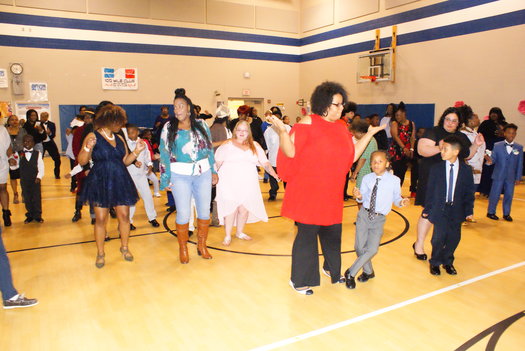 LaTasha Poole was with her son Marvell Curtis. She said he started talking about the dance a month ago, and didn't stop reminding her about the event.
"I love it," she said. "We come every year, and it gets better and better," Ms. Poole said.
Willie Ward, principal, said, "The moms are always there for their sons to help with their education, and just to love them; so tonight is for both the moms and their sons. Here, at Martin Luther King Academy for Boys, one of our objectives is to teach the boys how to treat, and respect a woman," he said.