Dear Alma,
 My frat brother is getting married. We graduated over 15 years ago and so much has happened since then. We're all successful and living the lives we dreamed of. This is his second marriage and we're all very happy for him. Many of us stay in touch and recently out of that constant connection, his ex-college girlfriend and I have become more than just friends. We haven't told anyone yet. I've never been married and she's soon to be divorced. We thought maybe we could go to his wedding together and that way everyone would find out at the same time. Since we can't ask any of our friends, I thought it would be a good idea to ask what do you think?
Hey now, my brother. I appreciate you taking the time to email me. Blessings to your frat brother on his upcoming nuptials and I hope you guys have a blast celebrating. Now that I've salsa danced through the niceties, brace yourself, here comes the twirl – No, I don't think you two should show up to show out. You know as well as I do, there's a place and time for everything. This ain't the place. I know yawl excited about being each other's new Boo, but this moment belongs to them, him and his new bride. The two of you would be the rumor at the reception and ain't nobody got time for that, LOL. Hold out a little while longer and attend separately. If your relationship continues to proceed on a positive note, you two will be able to post some pictures on Facebook, after the wedding, like everyone else, LOL. Pause for the cause, and prayerfully what goes around will come around.  The fact that you two elect to exercise some patience, hopefully will produce a gleeful groomsman and ex-boyfriend, who'll be happy for you both.


Dear Alma,
Five years into my marriage my husband moved himself into the downstairs bedroom. The initial reason given was, "He didn't want to disturb the babies" (including a newborn) with his late-night arrival, and early departures for work. Some months later, after a "marriage check-up" with our Pastor, he confessed to me out of euphoria! He admitted that he had started smoking, you know; one of those things I never wanted in my life! Smoking is one of those "THINGS," you know, those things you list as true deal-breakers, with regard to dating and relationships…FROM THE START! He admitted that he knew how strongly I felt about this, but he figured it was no longer a deal-breaker since we are married! On the one hand, I don't see using this makes me feel as a justification for divorce. On the other hand, I feel betrayed, belittled, devalued, and bullied into being with someone I would NEVER had been with, if given the choice of him as a smoker.
Holy hot water hose, you're infuriated! I can see the flames flickering from your email. Luckily I'm here to distinguish this dilemma. Lawd knows what would happen, had you not reached out for help. Quick, duck, here comes a splash of reality – this ain't about you, it's about him. Him and his habit, he owns an addiction.
I know you feel betrayed tossed and lost in the hot sauce, but the reality is, we're talking about a serious dependency, a desire that requires you to fully satisfy by any means necessary. Do you wanna know how I know? I smoked for over 20 years before I could quit. Your body craves for the nicotine. That's why people stand outside in a cold, snow, icy rain to take a puff. As a non-smoker, what you don't know is, smoking can be soothing, a stress reliever, it relaxes you. If you've never struggled with a compulsion, you just don't get it.
It's his choice to make. He won't win unless he's all in. So, encourage your husband to make up his mind to quit smoking because it's the healthy thing to do. Remind him you'd like for him to be around a long time for you and the kids, blah, blah, la-dee-da…you know what I'm talkin' bout. Ask your doctor for brochures and suggested websites to share with him. Tell him you want him back upstairs, now! Yes, you're right, smoking is a game changer, but you two can commit to get through this. Stop, read that again, I said you two. Handle your husband's addiction with patience and tolerance. Don't nag him, offer support. This will take time.
I recall a conversation I had with a loved one who had battled a drug problem. During her last days, I asked, "why didn't you ever just quit?" Her answer, "for every time you think I didn't, I did times a million." I assure you he's trying, that's what many smokers do, more than you and the rest of us non-smokers will ever know.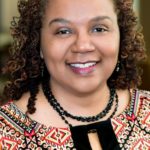 Ask Alma: Email questions to: alwaysaskalma@gmail.com, follow her on Facebook at "Ask Alma" and Twitter @almaaskalma.