By Journal Staff Writer
Walbridge Park, located on S. Broadway, overlooks the Maumee River. The park has swings, and jungle gyms to keep kids entertained for hours.
An air conditioned shelter house, complete with a functional kitchen, provides that escape from the heat, rain, and annoying bugs.
A mild temperature on Saturday, August 11 was perfect for an outing. But the particular outing wasn't the typical group. Those attending the picnic were officials of the Lucas County Juvenile Court, as well as, the parents, and their children, some of whom are currently involved in the court system.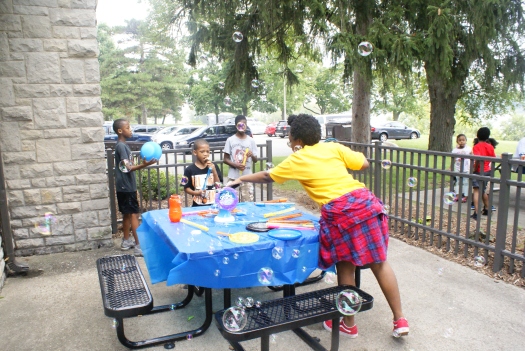 The gathering was about building bonds with the families and children, involved in the system, as well as, those officials who work in the court.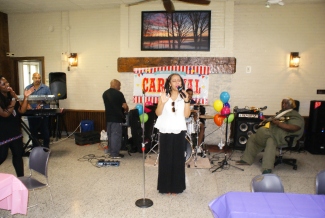 Also, the picnic connects parents with others, who are dealing with similar circumstances, to serve as a type of support group.
Free food, games, and a live band help add more serenity, to an already, peaceful environment.
Sponsoring the event was Center for Hope. Dr. Tracee Perryman, CEO, and her mother, Wiletta Perryman, COO, planned the event. Dr. Perryman told The Toledo Journal that the picnic helps build bridges between officials of the court, as well as families. The festive environment helps establish better communications between all parties, that will ultimately, help lead to a potentially better outcome for the families.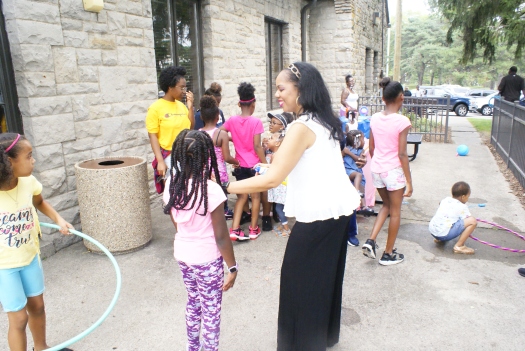 Denise Navarre Cubbon, administrative judge at Lucas Juvenile Court, was also in attendance. She engaged many of the families in, one on one, conversation.
"This is one of the most important things the court does," she said. "We bring the families together, and help them to help their kids make positive changes, in their lives, for the better," said Judge Cubbon.
Ernest Sanders was enjoying the picnic with his children. "I think this is a good event. It really gives the families and the court an opportunity to establish better communication with one another on how to resolve problems."