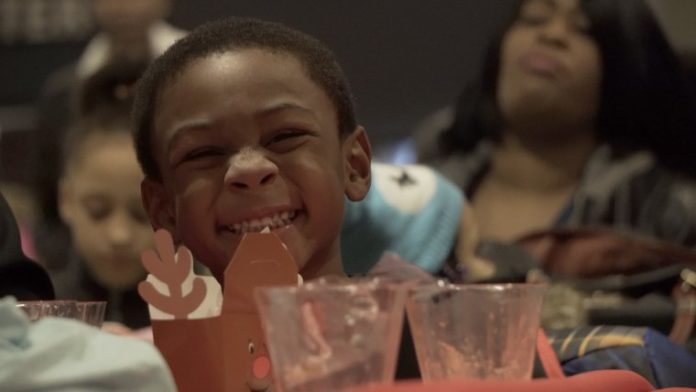 Special to The Toledo Journal
On Thursday, December 20th, 2018, Center of Hope Family Services hosted its 2nd Annual Peace on Earth Holiday event. Sponsors included the William Vaughan Company, Apple Inc., and State Bank. "Peace on Earth is our way of letting families and the community know that we are thinking of them during the holidays," states Dr. Tracee Perryman, CEO. "Our event is welcoming of diverse cultural holiday traditions, hoping that Peace on Earth is of value to all of us. The holiday season can be a joyous time, but it isn't necessarily joyous for everyone. Each year, we at Center of Hope strive to bring the community together in unity and solidarity. We create a safe, supportive, warm, welcoming space to let our families and community know that we care about them."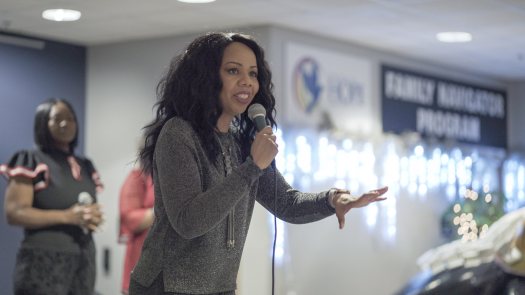 It seems that message is resonating with the community. The 2018 Peace on Earth attendance doubled from the year before, with about 300 guests partying to festive music. The Lucas County Juvenile Court Lobby was transformed into a "Winter Wonderland" to foster joy, hope, and holiday cheer. Children and families were able to participate in an array of activities. Lucas County Juvenile Court provided craft stations, cookie decorating, and an opportunity for each child to take pictures with Santa Claus. Center of Hope hosted a gift giveaway for all children ages 0-14.
Midway through the program, the crowd paused to honor seven of its Parent Support Program participants. These individuals were recognized for graduating from Center of Hope's Parent Education Program during the month of December. Others were honored for maintaining employment for 90 days or more through Center of Hope's workforce development program.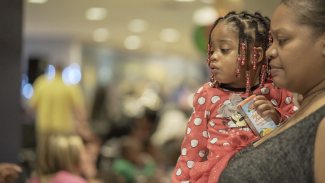 The Central Catholic High School Glee club provided live entertainment, followed by Dr. Tracee Perryman. The Center of Hope ELEVATE program, winners of both the 2018 Ohio Department of Education 21st Century Literacy Achievement, and Excellence and Innovation Awards, performed the finale. The ELEVATE students performed their signature song, "ELEVATE," which they recorded this summer, and is now available on Soundcloud. Center of Hope concluded the program by sponsored a sit-down community dinner for all guests. For more information about Center of Hope Family Services or its programs, visit www.cohfs.org.