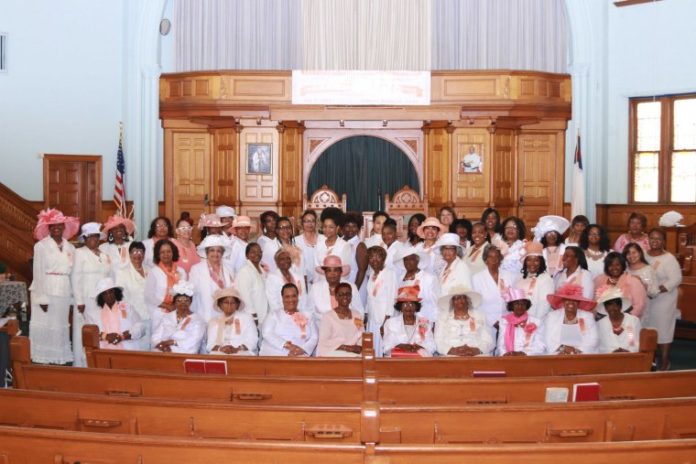 By Journal Staff Writer
"Women of God embracing our future," was the theme of Ebenezer Missionary Baptist Church, 66th annual Women's Day celebration, held on May 27th at the church, 2001 Ashland Ave.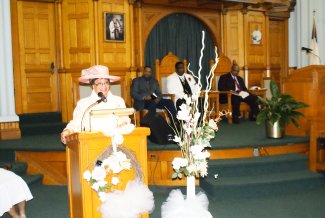 Women's Day services were held in the morning, and the afternoon. Morning services had Elder Teshuana Isaac of People's Baptist Church as the keynote speaker. Afternoon service featured Lady Sharon Newsom of Greater Mt. Zion Missionary Baptist Church, Cleveland, Ohio, as the keynote speaker.
Vera Sanders, who co-chaired the event with Abby Lynn Levesque, told The Toledo Journal that the theme was taken from the Bible's Philippians Chapter 3, verses 12-14, which also speaks on the importance of fellowshipping in order to be better women.
"As we organized, and got closer to the day of the event, all those involved were really excited to be a part of the organizing," she said. "We prayed and asked God to take control of the service, and He did," Ms. Sanders said.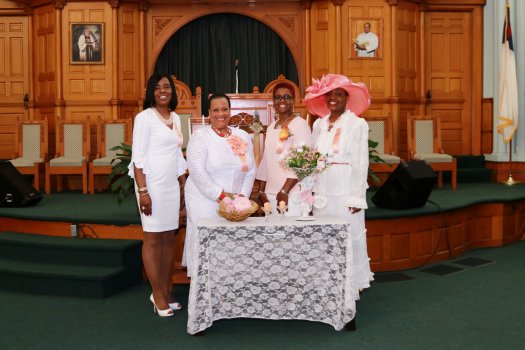 She added that women's involvement in the church is a powerful example to younger women.
"It's crucial young women see activity in the church from Godly women. Activity shows involvement, and the importance of being a part of those activities. If everyone is involved, in some type of way, it increases their chances of staying in church," Ms. Sanders said.
Although Women's Day consists of women organizing the program, and speaking at the event, she said that doesn't mean men aren't invited to the church. Prior to the start of service, Ms. Sanders said women, and men visiting the church gave testimony about the greatness of Jesus.
"The message of Christ doesn't allow you to stay the same; it forces you to change for the better," she said.