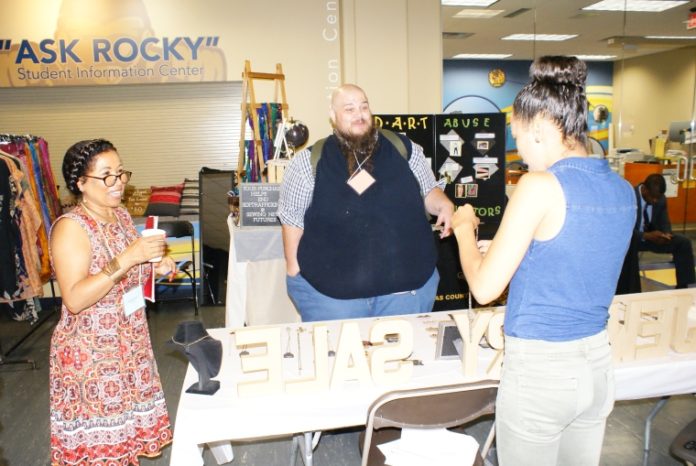 By Jurry Taalib-Deen
Journal Staff Writer
"Purchasing someone online, from the dark web, for sex trafficking, is as easy as buying a pizza," Dr. Jesse Bach, of Cleveland State University, told The Toledo Journal. Dr. Bach, on long with numerous professionals from around the world, presented their research about Human Trafficking, and how to combat it, during a two day conference, held on Thursday, September 20, and Friday, September 21, in the University of Toledo's, Lancelot Thompson, Student Union.
Over 100 workshops were conducted addressing issues either, indigenous to Toledo, and the United States, or more specifically, in countries such as India, or on the continents of Europe, and Africa.
Several workshop topics were, "Romance and Manipulation," "Characteristics of Federal Offenders Sentenced for Child Molestation and Sentencing Outcomes," "Early Childhood Sexual Abuse and Foster Care: A Survivors Perspective," and "Parents as Perpetrators: Intergenerational Sex Trafficking in Rural India."
Dr. Celia Williamson, director of the Lucas County Human Traffic Coalition said the ripple effect of the conference has been felt around the world. Laws have been enacted, task forces developed, and programs put into place to help victims, and apprehend perpetrators. One of her goals, she said, is to live stream the conference in parts of the world, such as Africa, that's plagued with human trafficking,
On the topic of the local Pastors accused of human trafficking, Dr. Williamson said, some church members seem to be more concerned with how the girls, who were trafficked, contributed to their situation, as opposed to the fact that Pastors were involved with underage girls for the sex trade.
"No matter what, the lives of the children come first. If the Pastors are found guilty, some can pray that their souls go to heaven, but their asses are going to jail," she said.
Motivated by the fact that her stepfather was a human trafficker, was a social worker who, asked that her identity be kept anonymous. She said she grew up watching her stepdad manipulate, and abuse her mom. She learned first-hand the tactics, and language used by perpetrators of human trafficking.
"Traffickers will say things such as, 'No one else will take care of you, or your daughter, but me.' Traffickers will also become the main supplier of toys, school supplies, and other things, in a child's life, in order to keep the mom dependent, and loyal to him."
Dr. Tyffani Manford Dent, a licensed psychologist, has been working in the field of sex trafficking for over 20 years, conducted a workshop on, "Not #MeToo: How Gender-based Work and Micro/Macro-aggressions Impede Trafficking Survivors of Color from Accessing Services."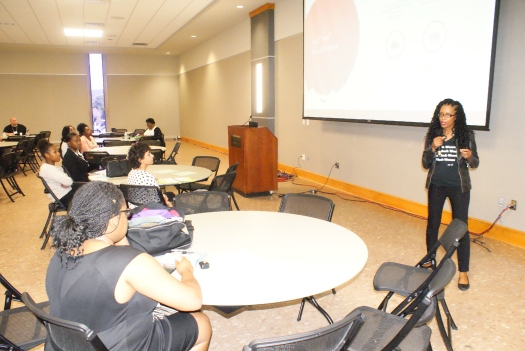 She explained that, although the #MeToo movement was developed by an African American woman, for African American women, once it went nationally, and accepted by white women, African American women haven't gained the benefits of it.
Dr. Manford-Dent said the services, and benefits that have come about, due to the movement, have been geared toward white women.
Counseling, and other services for the victims of any type of sexual crime, has been established in white suburban areas. Even those who work in the field are recruited from white suburban areas, Dr. Manford-Dent said.
"Sadly, some survivors lives, white suburban women, are more valued then African American women who are survivors of sex crimes; which is all deliberate," she said.
"The first step at resolving this problem is recognizing it exist; only then can we move forward to resolution," Dr. Manford-Dent said.