By Jurry Taalib-Deen
Journal Staff Writer
Although at first glance, the 35th annual Junior High Afro-Ball may seem like it's just a dance, but according to organizers, it's much deeper than a dance; it's a graduation into maturity.
Over 950 students throughout the Toledo Metropolitan Area, and representing Toledo Public Schools, Charter, and Parochial, attended the annual event held at the Seagate Convention Center in downtown Toledo, on Saturday, May 19. Themed, "The future belongs to those who prepare," the ball was just the icing on the cake, with preparations beginning months in advance.
Weeks leading up to the ball, letters were sent out to area high schools asking the principals to nominate two students, who would represent their school, at the 2018 Afro-Ball. A total of 40 kids, from 20 different schools were then invited, along with their parents, to attend a banquet at Scott High School, days before the event. Students were celebrated for their character, and accomplishments. Both students, and parents were reminded that Grace Community Center, and their partners, wanted to work with the students the coming year, as well as throughout high school, in order to better prepare them for college, or being career ready. Then, while at the ball, those 40 students had a special VIP section reserved for them.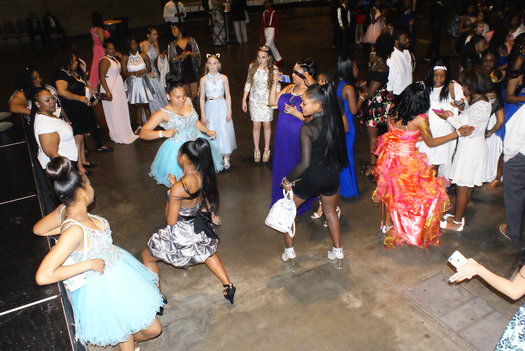 Elaine Page, executive director of the Grace Community Center, which organizes the event, told The Toledo Journal, "Besides being a celebration of diversity, which we have diverse groups of students, in attendance, it's also about togetherness," she said.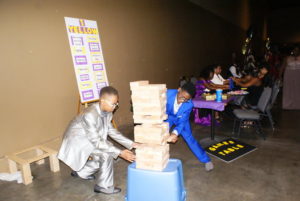 Ms. Page added by saying that the more important part about the Afro-Ball comes when Grace Community Center, as well as their partners, pairing up with the schools, the principals, the teachers, students, and parents, to help them be better prepared for the future.
"Tonight is rites of passage," she said. "The students are here, without their parents, and they have to make the right decisions, while here, without them. The correct decision making process will help them later on throughout school, and life," Ms. Page said.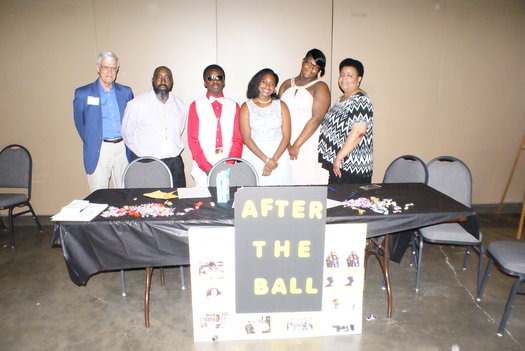 Bryce Harbaugh, chairman of Grace Community Center's Board said, "If we can get students to think it's cool to be responsible, and mature, then we would've helped make a better person."