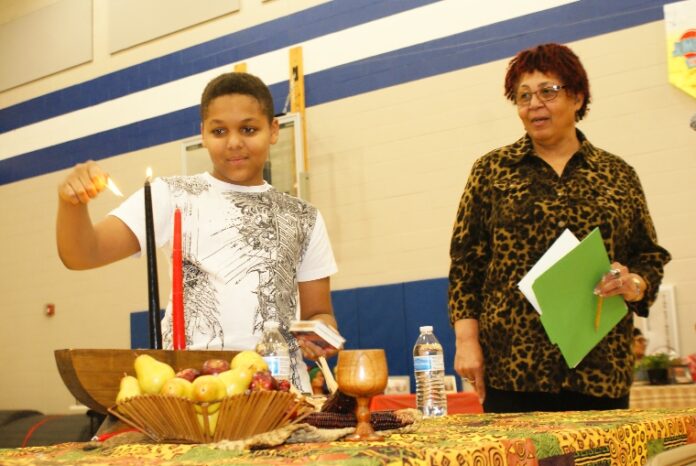 BY JURRY TAALIB-DEEN
Journal Staff Writer
Although the Kwanzaa celebration was recognized from December 26-29, at Martin Luther King Academy for Boys, 1300 Forest Ave., organizers, the Toledo Kwanzaa House, wanted participants to know that it's meant to be practiced year round.
First celebrated in 1966 by the founder, Maulana Karenga, Kwanzaa is built upon seven principles that are celebrated around the world. Those principals, which are Swahili, are Umoja, unity, Kujichagulia, self-determination, Ujima, collective work and responsibility, Ujamaa, cooperative economics, Nia, purpose, Kuumba, creativity, and Imani, faith.
Before beginning any Kwanzaa celebration, the eldest member of the gathering is first asked permission, by the organizers, if they can begin the event. Once given the go ahead, various forms of creative expression occurs, such as spoken word, song, praise dancing, music, eating ethnic foods, and brief speeches on the principal of the night.
During the Karamu Feast, those in attendance are given cups of water to drink, as they shout out the name of a descendant, or influential African, or African American in history, or in their personal life.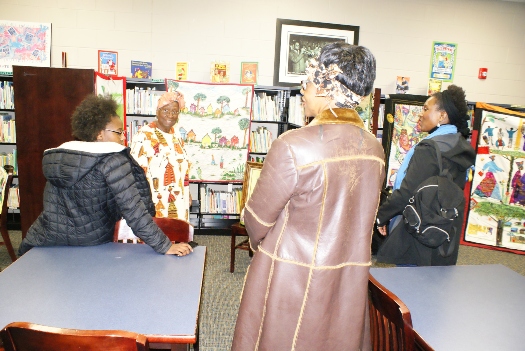 Don Lynn, a committee member of the Kwanzaa House, told The Toledo Journal the cultural celebration has been celebrated in Toledo since its inception by Diane Gordon. Mr. Lynn said the principals extend beyond the seven days of celebration, and all those who attend are encouraged to incorporate them in their daily lives to be applied for the benefit of self, and the community.
He said that although Mrs. Gordon wasn't able to attend that night, her spirit was felt due to the participation in the celebration by her grandchildren Lamarion, 12, who would light the unity candle, Mi'Yonnah, 12, spoke on the importance of celebrating Kwanza, and Serenity Gordon, 9, would recite the poem, "Hey Black Child," by Useni Eugene Perkins.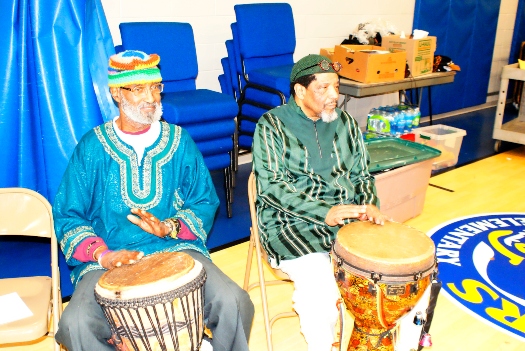 Vernieda Pringle, whose grandson has the principal, Imani, as his middle name, celebrates yearly.
"I like it because it teaches real culture. I don't celebrate Christmas, but I do my best to not only celebrate Kwanza, but apply the principles in my daily life," she said.