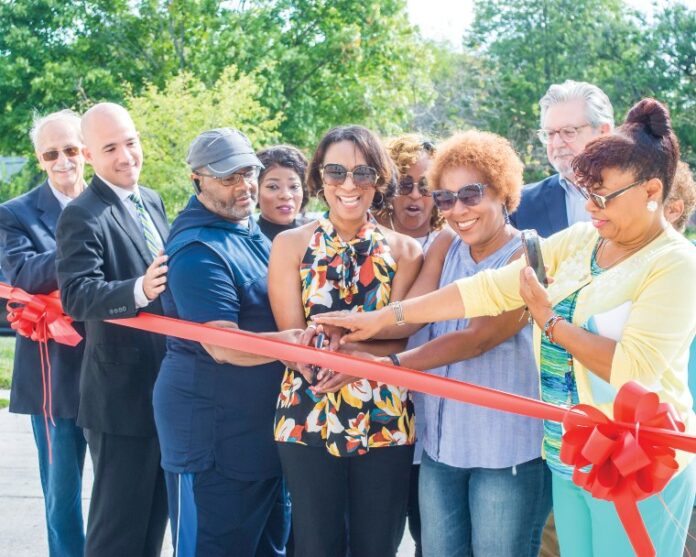 By Leah Williams
The NAOMI facility on Warren Street is a lifeline of hope for its female residents recovering from substance addiction. Established in 2007 through the vision of Bishop Duane Tisdale of Friendship Baptist Church, the faith- and abstinence-based program servicing northwest Ohio women has been in operation for 12 years. Thanks to a building expansion that added residential, office, and educational space, NAOMI has doubled its capacity and can now offer 10 residents the long-term care that Social Worker Jean Adelphia-Long said they so desperately need to heal and maintain sobriety.
The September 25 Ribbon Cutting Ceremony and Open House began with an opening prayer and blessing by Bishop Tisdale and brief comments by Clinical Director Lashanna Alfred. The NAOMI Board of Directors along with their executive staff, Bishop Tisdale, Project Architect Scott Heacock, and Financier Roy Hutcheison cut the ribbon to officially open the newly expanded building. Residents took guests on tours of the building while sharing about their experiences, and refreshments were also served.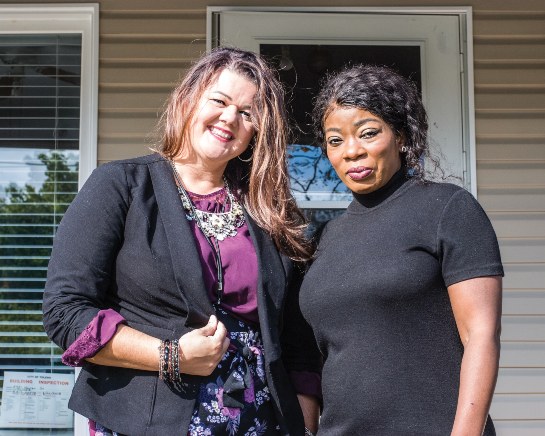 Shortly before the official ribbon cutting ceremony and Open House, Ms. Adelphia-Long and Clinical Director Lashanna Alfred spoke about the organization, its mission, and the new possibilities that the expansion has made possible for potential clients.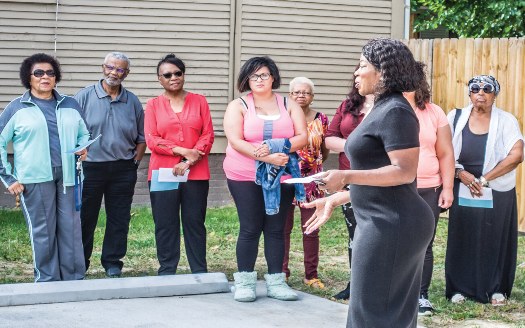 "The majority of our clients are coming from detox [to] here. So once they're detoxed through Mercy Systems, Promedica, UTMC, or Arrowhead, they come here and we give them the long-term treatment they need in order to be successful," Ms. Adelphia-Long said.
She went on to say that numerous studies have shown that long-term treatment programs result in a lower recidivism rate among people in recovery from drug or alcohol addiction.
"Those that have been in treatment for 12 months tend to be the most successful in terms of being able to maintain their sobriety. It takes us a long time to get to a place where we need this kind of help," she said. "It takes more than 90 days to redo and heal some of what it took to get to the place where you would need to come to a facility like this."
Once admitted to the NAOMI program, Clinical Director Lashanna Alfred said that residents are supplied with what they need in order to focus on their healing and sobriety.
"They stay from 6 to12 months. It's a structured program. They get around the clock treatment, and they have access to community resources," Ms. Alfred said.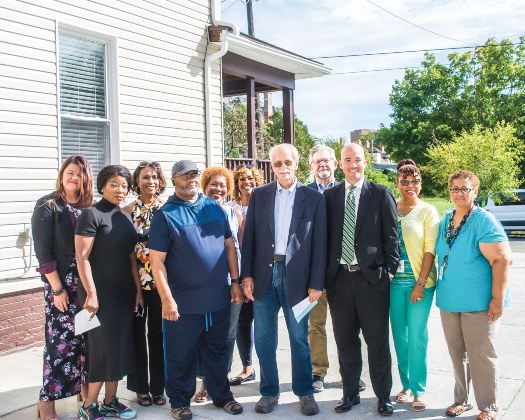 She said that NAOMI's community partner organizations like the YMCA/YWCA, public library, and New Concepts help the program provide its residents with treatment from a holistic perspective – mind, body, soul, and spirit.
When asked about the new possibilities the expansion makes possible, Ms. Alfred and Ms. Adelphia-Long both talked about their excitement at being able to now house 10 residents.
"It's truly amazing to see when somebody comes in here and to see them transform," Ms. Adelphia-Long said. "We get to double our ability to do that and to me it's pretty incredible."