By Jurry Taalib-Deen
Journal Staff Writer
Shiloh Missionary Baptist Church, 1203 Girard, celebrated the First Pastoral Anniversary of Venson Simpson during the weekend of December 1st and 2nd at their church.
The pre-anniversary celebration was held Saturday evening and featured out of town guest speaker,Pastor Joseph Simpson of First Missionary Church of St. Paul's North Carolina.Pastor Joseph Simpson is the brother of Pastor Venson Simpson.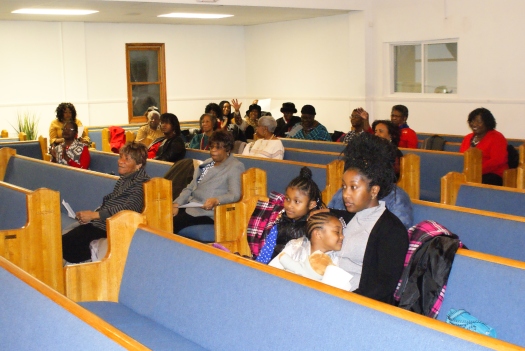 The celebration would conclude on Sunday with Pastor Joseph Simpson again, addressing the congregation. Yvonne Harper, Toledo City Councilwoman would also present a proclamation from City Council.
Sherry Cunningham, church secretary, told The Toledo Journal what it has been like under the leadership of Pastor Venson Simpson the past year.
"When he took the leadership, he instantly got busy; not just in the church, but outside of the church walls," she said. Ms. Cunningham added that Pastor Simpson taught her a better understanding of God, and how, as a Christian woman, to better apply the message of Christ.
"Pastor Simpson's message takes us out into the community to better help those in need," she emphasized.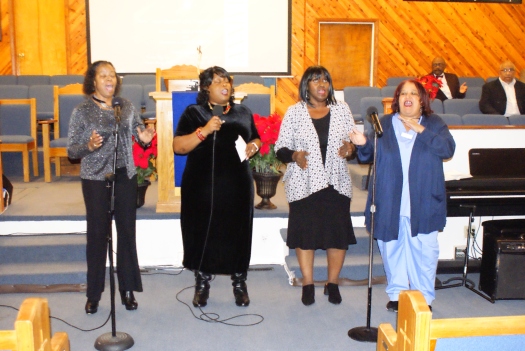 "This past year has been dynamic, and energetic," Pastor Simpson said. "The believers here at Shiloh have been some of the best people I've worked with," he said.
From a young age, Pastor Simpson said he always wanted to be a servant, and follow of God. Over those years, that desire to please God has led him to positions of leadership.
The mission of working with the community is still Pastor Simpson's plan for the coming year, but with increased intensity, and greater focus, he expressed.
"We're offering ourselves to the community to help them whatever way we can, by spreading the message of Christ," he said.
[adrotate banner="7"]