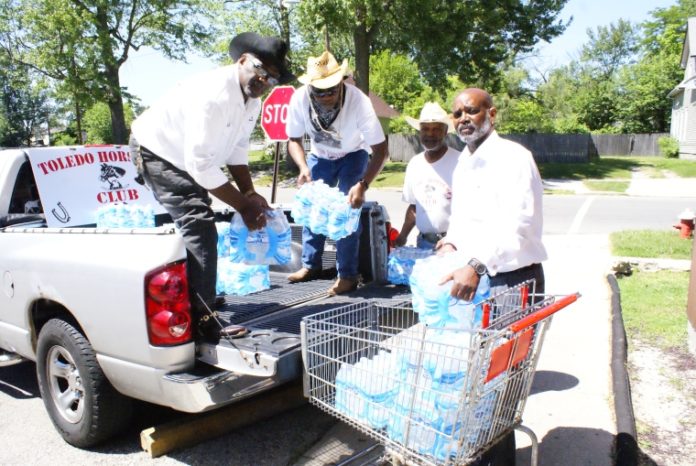 By Jurry Taalib-Deen
Journal staff Writer
On May 29th, Family House, 669 Indiana Ave, a shelter for homeless families, put out an urgent call to Toledo stating they needed bottled water. At the time, the weather had been above 90 degrees for approximately a week, and the Family House Central Air had stopped working.
"Normally, the residents will drink out of the water fountains, and the bottle water we distributed, but being that the air was off, it was really hot in here, and the demand for water was higher than normal," Cindy Johnson, business manager at Family House, told The Toledo Journal.
Cases and pallets of water were coming in non-stop she said. "The community really stepped up," Mrs. Johnson said.
Among those answering the plea was the Toledo Horseman Club. The 26 year old organization, who regularly gives back to the community, responded with 100 cases of bottled water.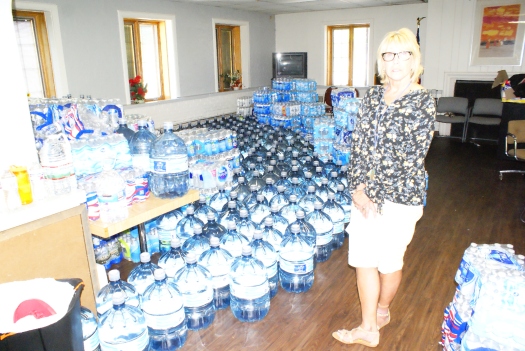 James Brooks, president, said, "Without a doubt, we were going to answer the call to help." In fact, of the 15 members who were directly involved with the purchasing and dropping off of the water, five rearranged their schedules so they could personally deliver the water.
Toledo Horseman Club is active in charitable causes including an annual back to school event held at Smith Park, directly behind Martin Luther King Academy for Boys. There, the horsemen offer free rides to the children.
In addition, during the Christmas season, club members go door to door seeing what residents need the most. Trees, food, and toys are just a few examples of what the members have delivered to those in need.
Mrs. Johnson extended a special thank you to those who delivered bottle water to the Family House. The central air is operational, and due to the overwhelming response, two rooms are filled with bottled water, and the Family House is no longer in need.