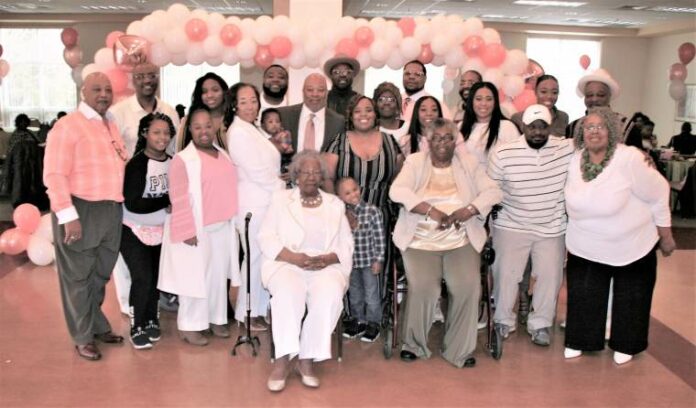 On February 28, 2019, Mrs. Tishie Riley officially turned 90 years old. To celebrate this occasion, her children organized a 90th birthday party for her at the Sullivan Center on Saturday, March 9th.
She was born in 1929 and grew up and went to school in Moultrie Georgia. After her graduating from Moultrie Colored High School, her father decided the family should migrate north to Toledo, Ohio. He came first and established himself and then the rest of the family joined him in their new home town.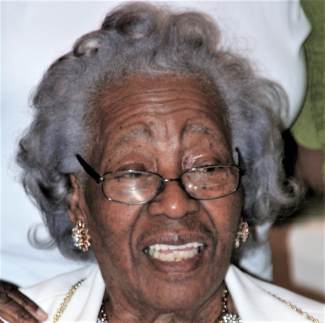 Once in Toledo she worked as a domestic and attended secretarial school. After getting her accreditation she got a job as a paraprofessional/teacher's aide with Toledo Public Schools. A job she would keep for around 35 years.
In the meantime, she meet and married a construction worker, Irest Riley and the couple had six children, three boys, and three girls.
Rooted in the Lord from generations past, the family attended Calvary Missionary Baptist Church where Mrs. Riley's father served as a deacon. She also worked in the church on the Usher Board and the Mothers Board, as well as, making sure her children attended church regularly.
Mrs. Riley knew a Christian education was as important as any others, and she wanted all her children to have a solid base and be successful in life. Today all her children are grown and successfully retired except for one. Her second son Tyrone Riley is still working and is the City of Toledo Councilman for District One.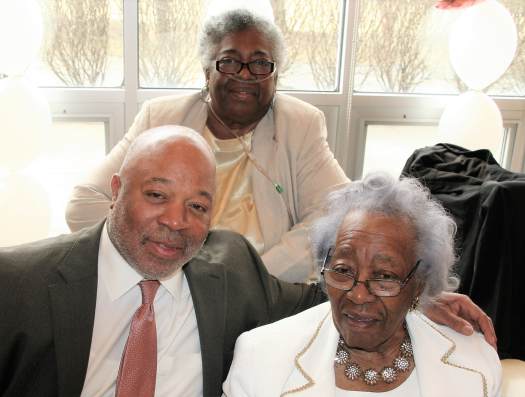 He says of his mother, "It's a blessing that she is still here with us today. It is because of her that I am the person I am today. She is my inspiration and I stand on my mother's and father's shoulders."
Mrs. Riley's youngest daughter Lynette Dudley of Columbus Ohio also said, '"Yes it's truly a blessing to have our mother around for ninety years. She is God fearing, nurturing and loving. She is my idol."
Daughter, Harriett L. Grier added, "Our mother is a great independent woman with a strong will and a strong mind. Her priority was to build a strong family and she has always been there for us."
More than 100 people attended Mrs. Riley's party including family members, extended family, friends and church members including her pastor the Rev. Floyd Smith Jr. from Calvary Missionary Baptist Church. They all came to honor an incredible woman, Mrs. Tishie Riley, who has earned their love, respect, and affection, at her 90th birthday party.