Toledo native Joyce Brown was crowned Ms. Texas Senior America 2019 by Senior America Incorporated on Saturday, August 3 in Dallas, Texas.
A graduate of Jesup W. Scott High School and Alabama A&M University with a major in electrical engineering, Ms. Scott settled in the Dallas area after being recruited for an engineering position with Texas Instruments Inc. in Sherman, Texas at the time.
While contemplating retirement from her current engineering position, Ms. Brown said that she began to think of ways to remain active and not become sedentary.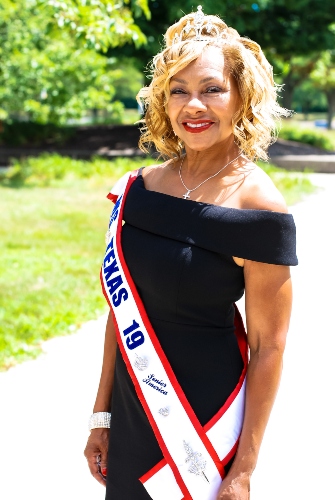 "I was looking forward to retirement but I didn't know what I wanted to do afterwards," Ms. Brown said. "I did not want to retire and go sit on the couch. I've always worked so I knew that I needed to remain vibrant."
Simultaneously, Ms. Brown said her 60th birthday was approaching, and she was initially having a hard time with "that decade." But then, something in her shifted.

"I just decided one day that I was going to define 60 and not let 60 define me," Ms. Brown said.
Soon after this personal declaration, Ms. Brown changed her nutrition and exercise regimen and worked hard to reach the fitness goals she set for herself. She said that after getting in the best shape of her life, she found her confidence had increased and that she was ready for a new challenge outside her comfort zone – enter pageantry.
Ms. Brown conducted an internet search for pageants in her age range and then called the organizers at Senior America Incorporated.
"I didn't know anyone who had ever done a pageant," Ms. Brown said. "Pageantry wasn't in my blood. I never really thought about it; however, when I went to the first meeting, I felt like I was at home. Like this is where I was meant to be."
Ms. Brown submitted her application and was chosen to compete in the Ms. Texas Senior America 2018 pageant. Though she did not place, Ms. Brown entered again in 2019 and was crowned the winner out of an impressive field of contestants.
The 2019 pageant consisted of four competition categories: interview, talent, evening gown, and philosophy of life. Ms. Brown performed a Fred Astaire-inspired jazz dance routine in leotard with tails and top hat to the song "I Won't Dance"for her talent.
Now that Ms. Brown is the reigning Ms. Texas Senior America 2019, she will begin a busy schedule of promoting Senior America Incorporated at various private and public speaking engagements and events across the state of Texas. She will also be competing for a national title this fall.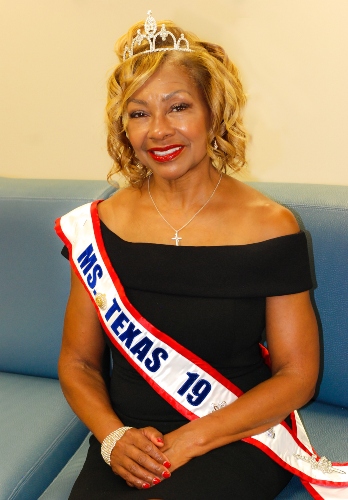 "The national title [pageant] is in Atlantic City in October," Ms. Brown said. "I'll be competing on a national level against all the other state title holders. I'm so excited, so excited!"