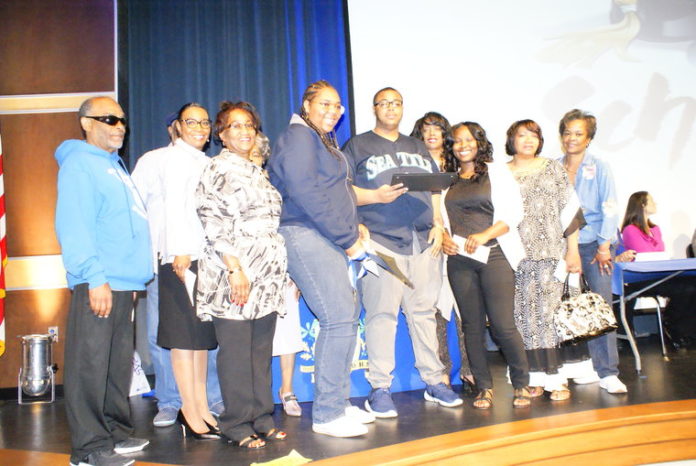 By Journal Staff Writer
Woodward High School All-Class Reunion Committee and C.H. Barnett Construction awarded three scholarships to graduating high school seniors on Tuesday, May 8, at Woodward High School 701 E. Central Avenue. The awarding of the scholarships took place during the annual Senior Banquet.
The scholarships were awarded based on grades, and community, and school involvement, and valued at $500.00 each. The recipients were Tayviauna Holmes, Shamar Williams, and JaRoya Ecter.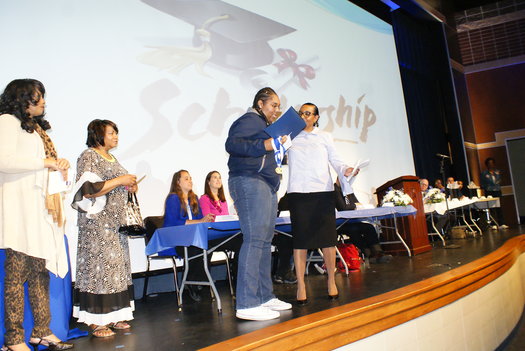 Sheila Daniels-Bell is co-chair of the committee and a 1978 graduate. She told The Toledo Journal they just wanted to give back to the students of Woodward.
"Having scholarships for college is so important," she said. "The money can go to books, living expenses, or whatever, but the money will make a difference," Mrs. Daniels-Bell said.
Jeanne Cranon-Fuqua is the owner of C.H. Barnett Construction, as well as serving as the co-chair for the Woodward High School All-Class Committee. She is a 1977 graduate of Woodward High School. Her mom, aunt, and cousins attended Woodward. Two of the three scholarships are being sponsored by her construction company, that's named after her grandfather.
"It's an honor to be sponsoring the scholarships in my grandfather's name. Although he didn't attend Woodward, he grew up in the area and sent my mom and aunt to the school," she explained.
"I didn't know I was getting this scholarship," Shamar said. "I'm shocked, and grateful." He will be attending the University of Toledo majoring in music.
Tayviauna said she was happy, and thankful to receive money to go to her college education. She will be majoring in social work at the University of Toledo.
"I'm just really excited," said JaRoya. She, too, will be attending the University of Toledo majoring in engineering.
The Woodward High School All-Class Reunion committee members are Sheila Daniels-Bell, Jeanne Cranon-Fuqua, Yvonne Harper, Margaret Wiggins, Marion Bell, Burrow Alexander III, Sharon McAlister-Collier, and Kimberly Dixon.