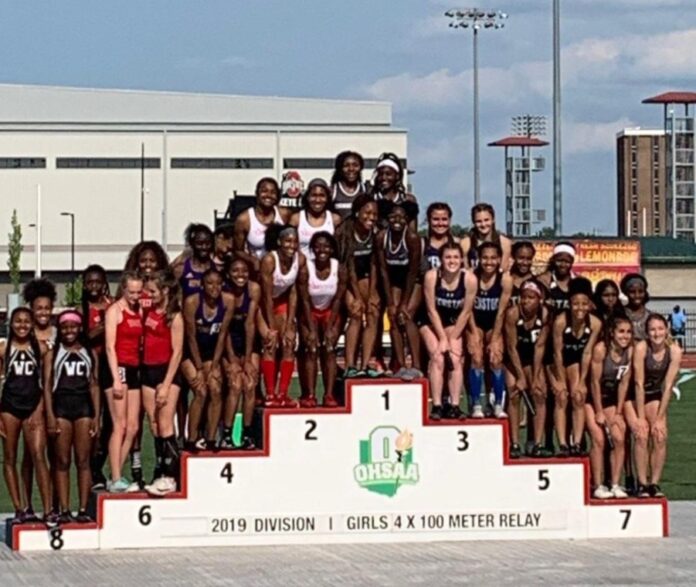 Submitted By Mechelle Catlin
The Start High school 4×100 relay team made it to the finals at the State, Division I Track meet and placed 5th overall. The meet was held in Columbus at the Jessie Owens stadium on May 31st and June 1st. Despite Friday night's rain and 2 hour delay, many teams in Ohio competed. There were several strong competitors such as LaKota East from the Cincinnati area and Reynoldsburg, near Columbus but the Start High school team placed! They were the only girls relay team from the Toledo area to place in the finals. The final eight teams received state championship medals.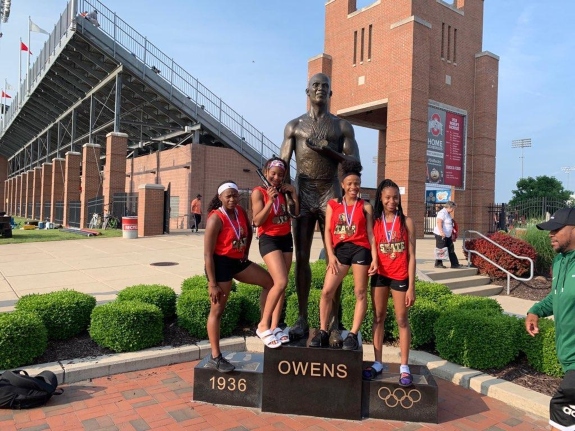 The Start 4×100 relay team was also given a certificate for ranking 5th in all Ohio. This an outstanding accomplishment.They worked very hard this year and progressively improved their times throughout the year. In my opinion, the sport of Track and Field is not given enough coverage as a high school sport. Perhaps its because it's an "end of the year sport." Hopefully a story can be publish in your paper to congratulate and honor the great accomplishments of these young ladies!