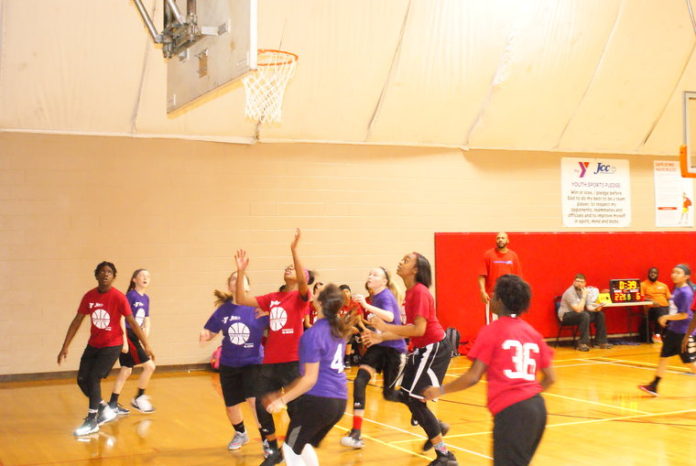 By Jurry Taalib-Deen
Journal Staff Writer
In order to be able to successfully execute a full court press, during an entire basketball game, a team needs a couple of key ingredients; defense, and the bodies to implement that defense. The seventh and eighth grade girls of the Wildcats of the Wayman Palmer YMCA had both, and dominated the East YMCA Raptors on Saturday, April 1 at the Sylvania YMCA/JCC, 6465 W. Sylvania Ave.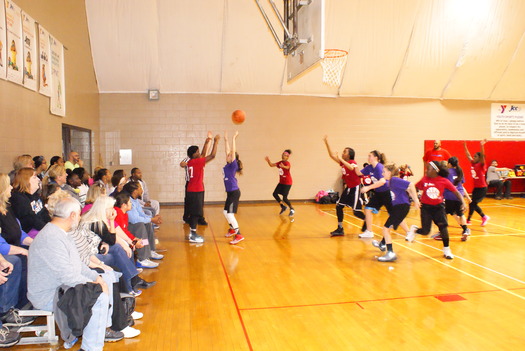 From the opening jump ball, the Wildcats pressed their offense by shooting jumpers, and adopting the old school philosophy of driving to the basket. The shots they didn't make, the girls crashed the boards, and put those missed shot back into the basket.
On defense, the Wildcats implemented a full court press, which gave the Raptors difficulty throughout the game, causing turnovers, which the Wildcats scored off of.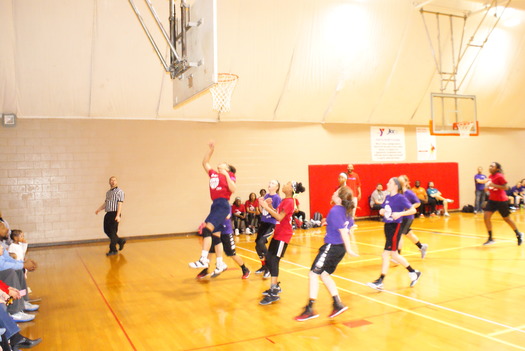 After four minutes of aggressive offense, and defense, fresh bodies would replace the starting five, and they too, would take over where their teammates left off.
Going into half time, the Wildcats had held their opponent to single digit scoring, while they had amassed nearly 20 points.
A late surge in the fourth quarter by the Raptors caused them to go on a 6-0 run, which would finally end as the Wildcats increased their intensity on offense and defense.
When the dust finally settled, and the whistle ended the game, the Wildcats had scored 35 points, to the Raptors 14.
Jontrell Foster, head coach for the Wildcats told The Toledo Journal that he's able to use all his players because they all play well, and he has confidence in them.
"The constant substitution allows us to wear down opponents. I tell the girls, play hard for four minutes, then come rest, while the next group takes over," he said.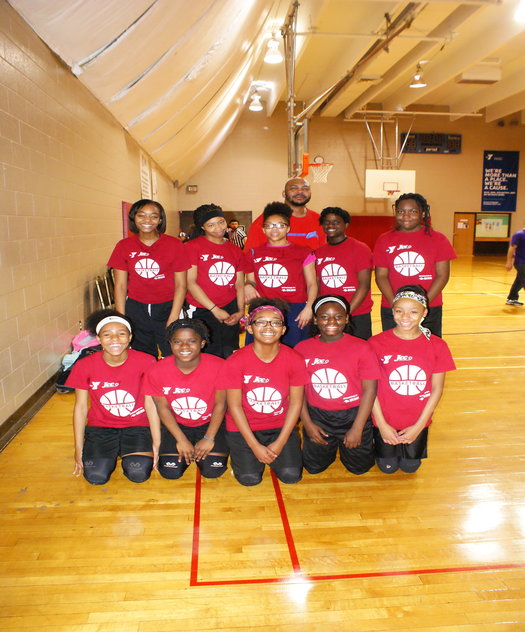 Coach Foster said while executing the press, his players begin seeking out their opponents with the weakest ball handling skills, and then focus on that player, when she gets the ball, in order to cause a turnover.
But Coach Foster does believe in his players having a good time while playing. "You have to make it fun for the kids, or it'll turn into a job they don't like. When anyone has fun, or enjoys what they're doing, they'll perform better."
Janell Foster, 13, plays center. She said the key to their victory that day was playing really good offense, which helped establish a big lead.
Tamyah Worthy, 12, is the point guard. She said team work, and the group attitude of never give up, helped earn their victory.
"Our objective is to go undefeated this year and win the championship," she said.
Coach Foster also gave a lot of credit to the director of the Wayman Palmer YMCA, Damon Shy.
"He's doing an excellent job with all the kids at Wayman Palmer YMCA. I just want everyone to know that there's an excellent program at Wayman Palmer, with good kids, and Damon is heading it up."