By Michelle Martin, Journal Staff
Toledo citizens gathered together as parents, goblins, fairies, and  princesses at Ottawa Park on Saturday, October 20th, at the Liz Pierson Open Air Shelter in Ottawa Park from noon until 2 p.m. This was the 10th Annual Pumpkin-A-Rama sponsored by The City of Toledo's Department of Recreation.
Phyllis Johnson, who has attended a few Pumpkin-A-Rama events in the past says, "I love when the time comes around for the Pumpkin-A-Rama. Its just an awesome, awesome  for the family. And I'm enjoying it!"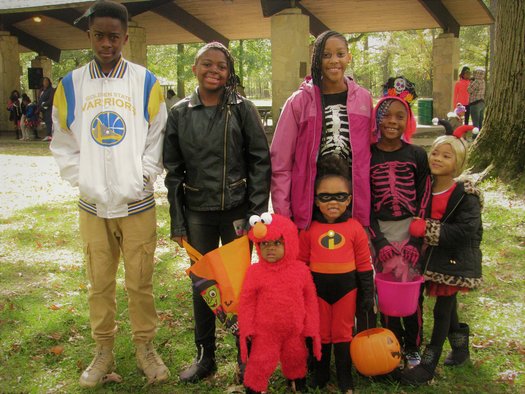 A mother who attended for the very first time, Kaitlynne Grey,  says "It's nice. Really nice. The kid's favorite part was the horse ride. They really enjoyed it."
Children and even a few adults were dressed in Halloween costumes to take advantage of the FREE festivities provided by the City of Toledo. Families could ride in a horse carriage around the park. Free pumpkins and apples were given to the community and candy was collected as an early trick or treat! There was also a line for buttery popcorn, donuts of many tastes (including apple donuts!). Of course there was a line for the famous fall drink, apple cider.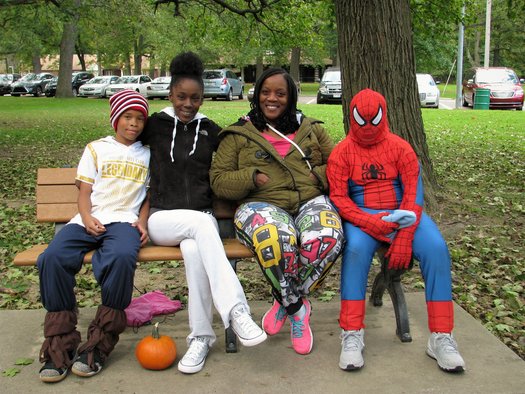 DJ services were provided by Michael Baginski from Decorative Sound, which kept the Pumpkin-A-Rama fun and relaxed. Children and adults danced to many songs and DJ Michael Baginski's voice over kept the crowd hype, happy, and involved.
Toledo's FREE Pumpkin-A-Rama is planned and put together each year by The City of Toledo Department of Parks and Recreation. All food and drinks were purchased from various vendors.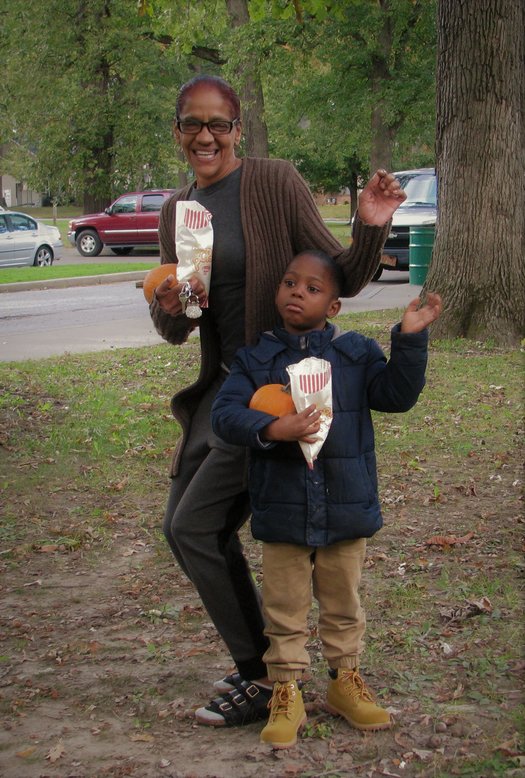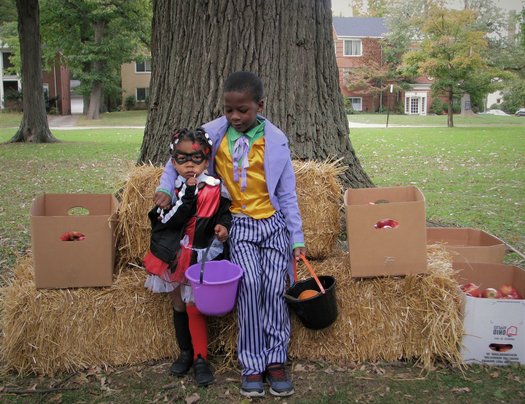 Aaron Meyers, Division Supervisor of Department of Recreation explained, "The purpose of this event is to bring the community out and to enjoy the fall atmosphere. We just want to bring smiles to kids' faces and have a family-fun event that all citizens of Toledo can enjoy together."