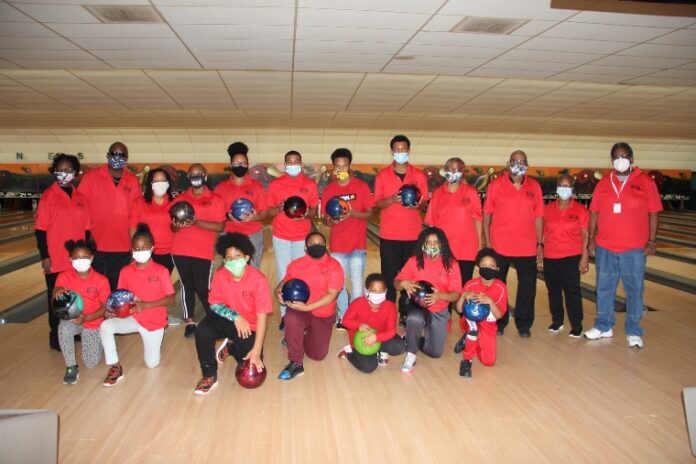 By Jurry Taalib-Deen
Journal Staff Writer
During the 1930s and 40s, African Americans weren't allowed to participate in bowling leagues because of their color. So in 1939, The National Bowling Association, TNBA, was formed, in order to give Blacks an opportunity to play the sport they love.
TNBA has roots in Toledo, with the city being one of five founding cities of the organization.
Fourteen years later, in 1953 a children's component, the Toledo Bowling Senate Juniors, TBSJ, was established. Over 60 years later, they continue to make strides.
George W. Hayes, coordinator and coach, told The Toledo Journal, the TBSJ has 20 children on the team ranging from four to 18 years of age. They compete against teams or as individuals. When a bowler wins a tournament, they win scholarship money for college, from the national organization.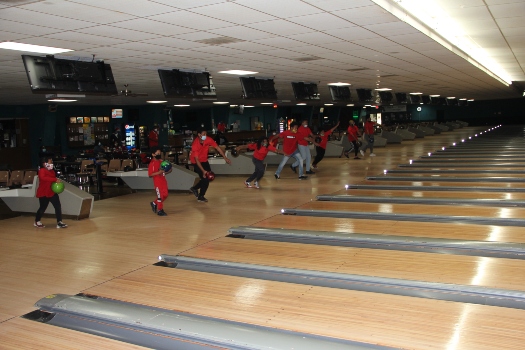 "They can start winning tournaments as early as four years old. Scholarship money can range from $250-$300, or even more," he said. "They can't access the money until they've graduated from high school and go to college. I've seen other children accumulate thousands of dollars."
Bessie Mac, president of Toledo Bowling Senate of TNBA said there are other components that help make the team and children successful.
 "The Youth Leadership Council is composed of young people, who not only help get other children's interest in bowling up, they teach sportsmanship, fellowship, and friendship. They also get involved in community service, food drives, and fundraisers that help various organizations, in the city, such as 'Kids to Meals.' It's really good to see the children get involved in bowling at such a young age; it means the future of the TBSJ looks good," she said.
 Amongst those practicing that morning, while wearing a face covering, was 12 year Robert Williamson; a veteran on the team.
"I've been bowling since I was four years old and I really like it," he said. "I like getting high scores and I do plan on going to college."
Dana Bethany, 12, has been bowling since she was six. "This is such a fun sport. I've learned to use the arrows on the floor to help me get strikes, and I've learned proper wrist support."
Dana has accumulated scholarship money over the years which she plans on using for college, and ultimately, becoming a professional bowler.