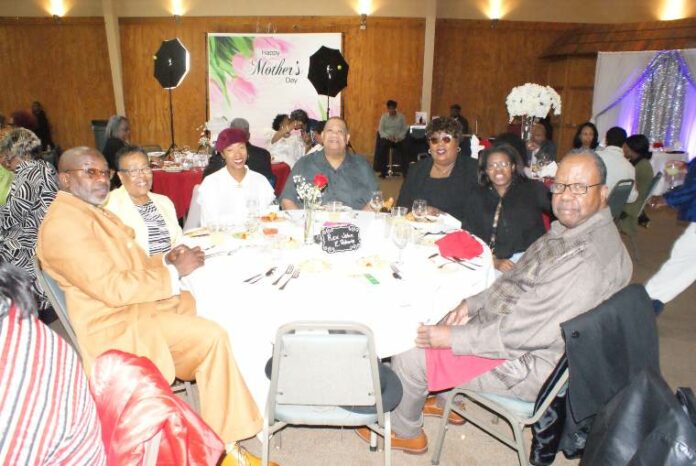 By Jurry Taalib-Deen
Journal Staff Writer
The Social Butterfly, LLC, and OMG Productions collaborated to host a citywide Mother's Day Dinner, and musical tribute, on Sunday, May 12. Held at St. Clements Hall, 2990 Tremainsville Rd, the event featured musical artist, Darius Coleman, and saxophonists, CJ Manning and Company.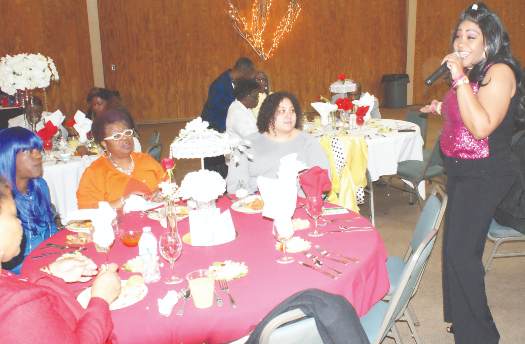 According to organizers, attendees traveled from Findlay, Defiance, and Cleveland, Ohio, as well as Detroit, Michigan, to attend the sold out event. Guests also had the opportunity to win various gift bags that were raffled during the event. A portion of the proceeds, $500, was donated to the YWCA, in effort to give back to the community, according to Donnetta Carter, CEO of The Social Butterfly, LLC.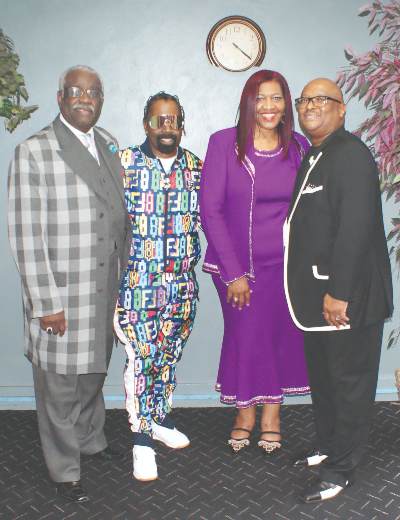 She told The Toledo Journal that they wanted to do something special for mothers that included fine dining, as well as good entertainment.
"Many of the restaurants that people attend will charge at least $40 per person, but won't offer entertainment. Our event was cheaper, and offered good entertainment," Ms. Carter said.
She said the reason they chose to donate to the YWCA is the many beneficial programs the agency offers to the community.
Tracy Roberts, CEO of OMG Productions, said he immediately jumped at the opportunity to help host an event for mothers.
"We've received a lot of positive feedback from the community; they're asking us to do another one," Mr. Roberts said.
Marissa Schoenegge, said, "This is really a good event. The music is good, and the singer is really good. It has been totally worth my time, and money."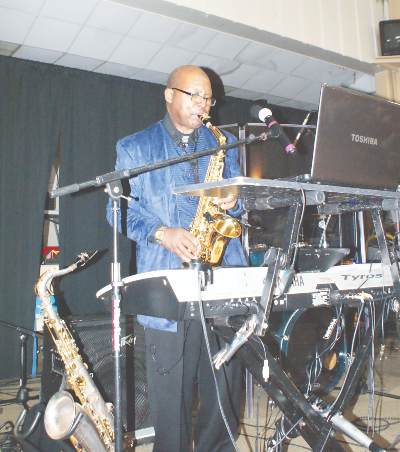 Anna Davis was one of the winners of a gift bag. She said, "I love this event. The food is good, and the music is good. I'm so glad I came. We need more events like this in Toledo."
Ms. Carter thanked everyone who attended. She also added a special thank you to her assistant, Danielle Schoenegge, who helped make the event go smoothly, as well as successful.