By Journal Staff Writer
Extending the message of Christ beyond the church walls, was the motivating factor of Calvary Baptist Church, 702 Collingwood Blvd, for hosting their second book bag, and school supply give-a-way. Held on Saturday, August 11, the event featured more than school supply give-a-way.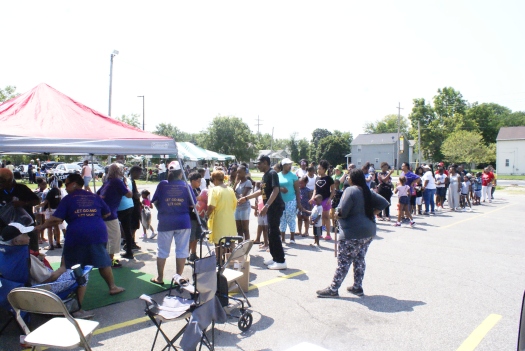 Free food, and clothes, as well as games, and horse rides, rounded off the day's events.
Willie Tucker, chairman of the Deacon Board, told The Toledo Journal that the members of the church wanted to bless the kids who lived in the area of Jones leadership Academy, Ella P. Stewart Academy for Girls and Martin Luther King Academy for Boys, by giving away supplies to help with their education.
Last year, the church gave away 150 book bags, and supplies, and Deacon Tucker said they would like to continue to increase that number.
"Jesus asked us to witness to others, and that's what we're trying to do," he said.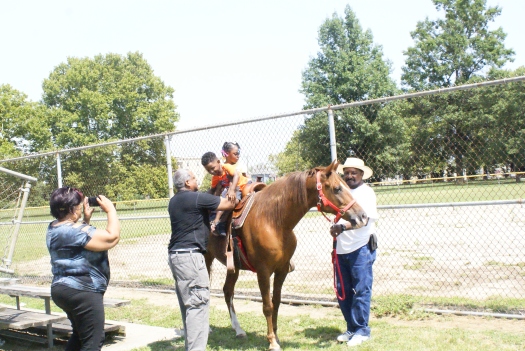 "Many of the kids, who received the supplies, don't attend Calvary Baptist Church, which is fine with us," said Deacon Troy Ogle. "So, under the leadership of Floyd Smith Jr., pastor, what we want to do is bridge a gap between the community, and our church," he said.
"This event is very beneficial," said Wardell Adams, who brought five of his children to the event. "Events like this are really good for those parents who have more than one child," he said.
Co-sponsoring the event was businessman, and member of Calvary Baptist Church, Bryan Williams Jr.